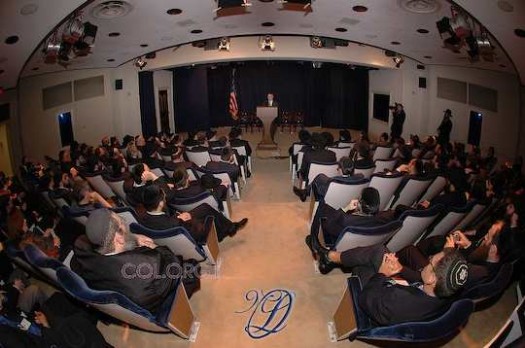 COL.org.il
The White House hosted a special gathering of Shluchim and their supporters last week, focusing on the Rebbe's teachings and accomplishments of Chabad all over the globe. This was part of the 'Live Heritage' program in Washington in honor of the Rebbe on Gimmel Tamuz.
More pictures in the Extended Article!

'Chabad is on the head of my list", remarked John Bolton, Head of Staff of the White House. Another Jewish official, Tevi Troy, told about a clause in the law President Bush changed in favor of a Chabad school in Nebraska. The speakers also denounced the way the Palestinians have been handling the issue of the abducted Israeli soldier.