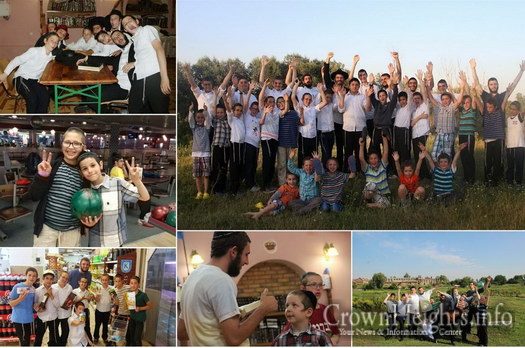 After a phenomenal summer last year Camp Yaldei Hashluchim Ukraine will be reopening this summer. Last summer, for the first time ever, dozens of children of the Rebbe's Shluchim from across the Ukraine joined the program for a summer filled with trips, activities and more.
Shluchim from all over Ukraine sent their children away from their place of Shlichus to be in an environment of Yiddishkeit and Chassidishkeit, a welcome change of pace for these youngsters growing up on Shlichus, far from established Jewish communities, chadorim or chassidishe friends.
After last summers major success, the camp will B'Ezras Hashem be reopening with over forty children expected to join.
This summer the camp will be run by Hatomim Schneur Zalman Shuchat and his dedicated group of staff who will be giving their fullest to secure a great future for the Rebbe's Shluchim, the Rebbe's children.
This year due to the need of expansion the camp will be moved to Charkov, Ukraine. In a Country-style environment, the children will be able to learn Torah with an open mind and heart. The camps mission is to give them the right tools to continue with their Shlichus in the best way possible and to give the Rebbe Nachas as a true Chayol of Tzivos Hashem should.
For their summer to happen a tremendous amount of money needs to be raised, and they need each one of you to contribute.
Change a child's month in camp for: $360
Donations can be made online through credit card or Paypal by Clicking Here. Alternatively, checks can be made out to Joynow inc. and mailed to: CYHU, 87 South Gates Ave. Kingston PA 18704.
For additional information, feel free to reach out by email at: Yaldeiukraine@gmail.com.