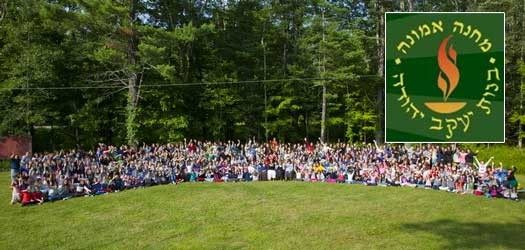 A new culinary division is being offered for the first time at the largest Chabad girls camp – Camp Emunah. The four week program is being offered to 9th and 10th graders.
New Camp Emunah Culinary division the first of its kind offers a four-week overnight camping program for young ladies in 9th and 10th grades.
As there is currently a lack of summer camping options for high school age girls, the introduction of this new division will be a welcome alternative for an underserved demographic, Camp Emunah is an organization offering new and inventive programs for young ladies.
In addition to the regular summer activities and trips common to the summer camping experience, the Culinary Camp will concentrate on a new area of culinary arts weekly, as follows:
·         Week 1, Ingredient's and basic culinary (such as knife skills, time management, vegetables, meat, fish, herbs etc. marinades, Sauces, salads, stocks)
·         Week 2, Cake & cookie decorating and desserts (such as piping, temper chocolate, flowers, layering, stabilizing, filling, frosting, fondant)
·         Week 3, Pastries & Bread baking (such as croissants, rugelach, bagels, baguettes, crème brulee, cheese cakes, pies, tarts)
·         Week 4, international cuisine (such as Italian, Middle Eastern, Asian, American)
Additionally, celebrity chefs and authors will to come to the camp to give demos and instruction. The program will also teach the campers about practical kashrus and the kosher kitchen.
The program will only accept a limited amount of girls and will be subject to an interview prior to acceptance. The Emunah Culinary will be housed in the New Division.
These bunks will have counselor and staffing requirements identical to Emunah's other bunks, with the exception of the addition of Aviva Friedman, a graduate of Culinary institute of America, as Culinary Director in charge of the curriculum and programming of the Emunah Culinary division; and a Program director responsible for all programming and Ruchniyos of the program as well as the kashrus curriculum.
Registration will open on Sunday January 14 at 7: 00 pm (28th of Teves) same time as the BJJ teen division opens, register early as spots are limited. Preferential placement is given to past Emunah Alum.