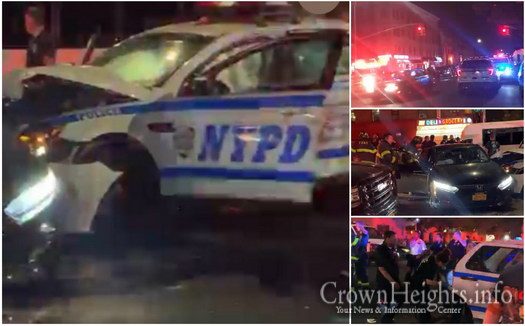 Police Car Involved in Serious Accident While Rushing to a Call in Crown Heights
An NYPD car got into a serious accident Wednesday night, T-Boning a car and sending the officers to the hospital. The vehicle had been rushing to a call when the accident happened.
by CrownHeights.info
Just minutes after 11:00pm Wednesday night, an NYPD Police car was rushing to a call for assistance when it T-boned another car.
The accident happened at the intersection of Troy Ave and St Johns place, in the confines of the 77th NYPD Precinct.
Both police officers were taken to the hospital following the accident, both with non-life threatening injuries.