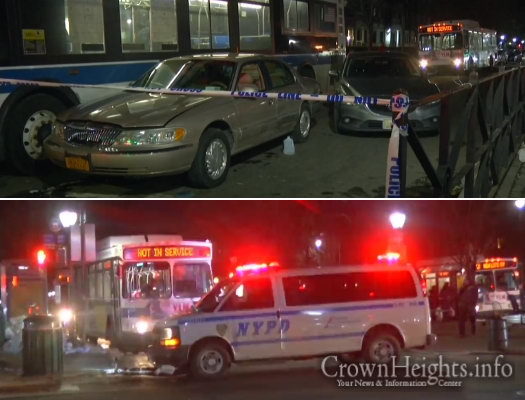 Woman Pinned Between Cars While Crossing Street
A woman was pinned between two vehicles while she attempted to cross the Eastern Parkway service lane amid heavy traffic.
The incident occurred Sunday night on Eastern Parkway near the intersection of Utica Avenue in Crown Heights.
The woman was injured and transported by EMS to a local hospital. Police did not say if her injuries were life threatening.