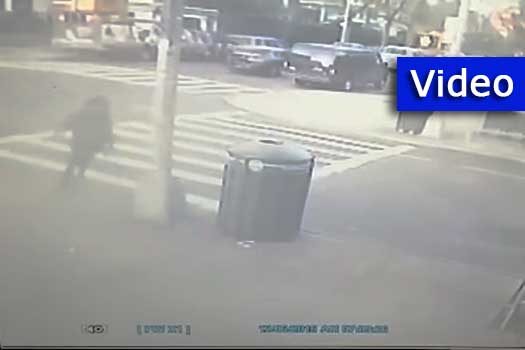 CrownHeights.info has obtained surveillance footage of the horrifying moment Tuesday morning when a 13-year-old boy was hit by an SUV making a right turn from President Street onto Kingston Avenue in Crown Heights.
We are sharing this video with the community in the hopes that it will serve as a wake-up call and enhance our awareness of motor vehicle and pedestrian safety.
Please continue to say Tehillim for Shneur Zalman Ovadia Ben Rina Miriam.
Warning: the video below contains disturbing and upsetting images, please view at your own discretion.