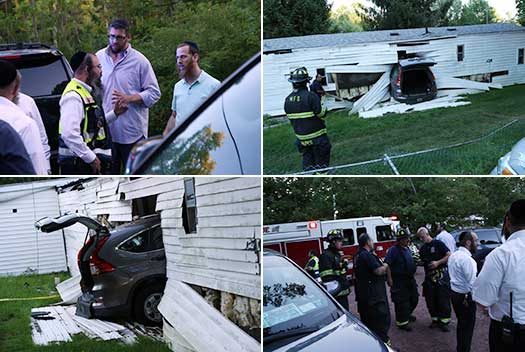 An elderly driver and his passenger suffered minor injuries after he lost control of his SUV and slamming into a vacant bungalow in the Kol Tuv bungalow colony in Monticello, New York.
The incident happened at around 7:30pm, when Hatzalah received a call that two people were trapped inside an SUV that had crashed into a house.
The driver, an elderly Lubavitcher man, lost control of his Honda CR-V SUV while parking, ran over a gate and crashed into the summer home – which thankfully was vacant.
Miraculously, both the driver and the passenger did not suffer any serious injuries, although the house did.
Photos by JDN