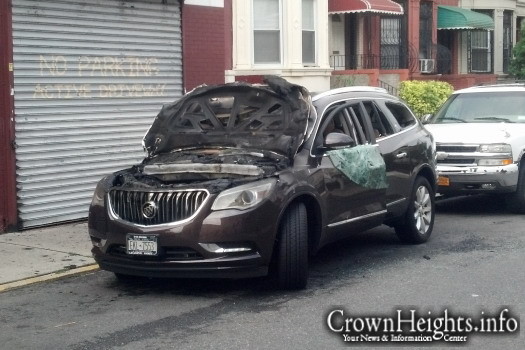 Last night, Tuesday, at around 10:00pm, a Jewish-owned car caught fire on Lincoln Place near Albany Ave. The driver escaped in the nick of time, seconds before the vehicle burst into flame.
An acquaintance of the vehicle's owner told CrownHeights.info that the car's power-steering fluid was low, and that when he was maneuvering the car back and forth (presumably to park) someone notified him that there was smoke coming from under his car's hood.
The man immediately got out of his vehicle, and soon thereafter the car was engulfed in flames.
The fire department extinguished the blaze.