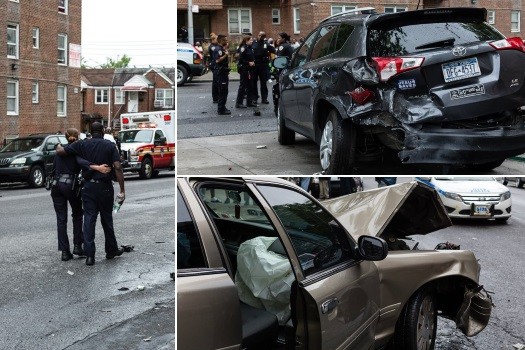 At 1:10pm today, Monday, an unmarked police car driven by Officer Tyrese Guerrier spun out of control at the intersection of Albany Ave. and Rutland Rd. in Crown Heights and hit three parked cars.
The unmarked police car was travelling south on Albany Ave. with sirens blaring, chasing a suspect. As it came to the intersection of Rutland Road, a marked police car travelling east entered the intersection at the same time.
The unmarked car swerved to avoid hitting the police car and lost control, spinning around twice and hitting parked cars.
Thankfully, no serious injuries occurred to the police officers or to pedestrians.
Photos by Mo Gelber