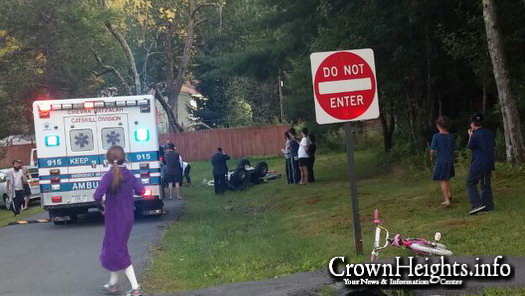 Lubavitcher Critically Injured in ATV Crash
A Lubavitcher was seriously injured in a ATV crash in the Evergreen Estates bungalow colony in Loch Sheldrake, NY. The man, who was riding the vehicle with his daughter, was airlifted to Westchester Medical Center and is listed in critical condition. Please say Tehillim for Tzvi Hersh ben Guttel.
The incident occurred Friday afternoon, just a short while before Shabbos. The man was reportedly riding the off road vehicle with his 13-year-old daughter when he lost control and flipped over.
The father is being reported to have been seriously injured and was airlifted by helicopter to Westchester Medical Center. His daughter was also hurt.
This is a developing story and will be updated once Shabbos is over