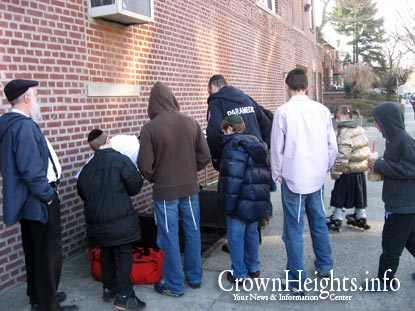 At around 1:20pm on Friday, Erev Shabbos, a 12 year old boy fell through an open set of metal doors which leads to the basement of a store on Kingston Avenue. The incident took place on the corner of Kingston and Crown where a few boys were playing and one of the boys took the nearly 10 foot plunge backwards down the stairs into the basement.
Hatzalah was called and treated the boy then transported him along with his mother to Kings County Hospital for further checkups and observation.
More pictures in the Extended Article.