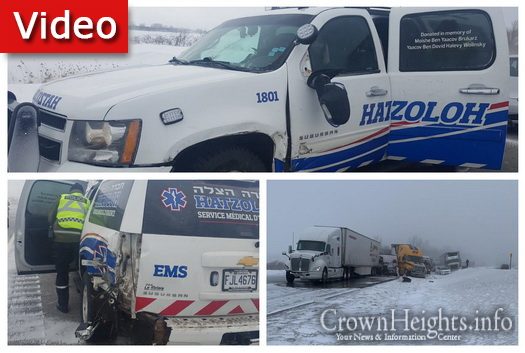 More than 20 vehicles were involved in a major pileup on Highway 15 in Canada near the US Border, Monday morning.
Montreal Hatzolah responded to the scene, after being called by two occupants in one of the vehicles involved in the crash. One of their members was involved in a crash while enroute.
YWN was unable to confirm the number and extent of the injuries in the pileup, other than the two victims that requested Hatzolah were both in stable condition.
There were numerous accidents all across the area, as inclement weather caused the roads to freeze. Hatzolah was involved in a crash while responding to the pileup. Thankfully, there were no injuries reported.