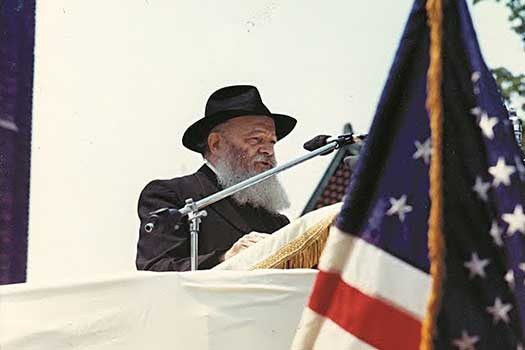 Today, all across the America, families and friends will gather to celebrate the national day of independence with barbecues and fireworks. But beyond being an excuse for a party, the founding of the United States testifies to an unprecedented and vital truth for us to remember today.
Unique from the long-gone empires and kingdoms which came before it, America was founded on a set of principles—principles established by pilgrims escaping freedom-oppressing regimes. In fact, these liberty-seeking individuals traveled here for the very purpose of establishing a place for their faith to thrive.
Today, there's plenty debate about the appropriate level of intersection between government and religion. By avoiding all matters Godly, doesn't our modern government deny the spirit of religious freedom upon which our country was founded?
Watch this excerpt, where the Rebbe explains how a free government that supports religion is not a contradiction—and how it truly realizes the vision of the Founding Fathers in the best possible way.