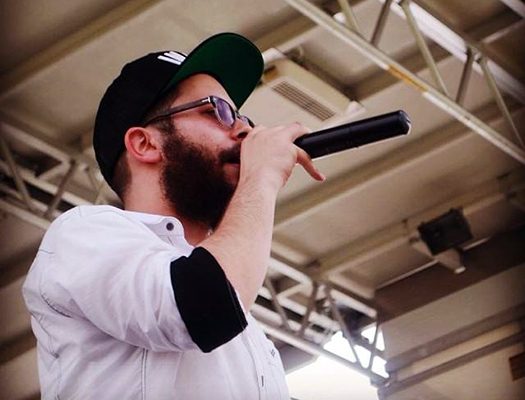 Describing his own journey in finding his soulmate, Nosson Zand uses his singing talent to sing a song he composed titled "Lost Object – The Shidduch Song," and the strength he draws from the instructions of The Rebbe.
Nosson describes the song and his inspiriation in his own words:
I have been a chossid of the Rebbe for over 13 years B"H. I became frum in France by R. Mula Asimov, alav hasholom.
I then came back to Boston and became very close with the Posners, my amazing shluchim in Boston.
I went to Morristown and Mayanot, and since then I have been looking to get married.
I have a lot of friends in and outside of Crown Heights who are searching high and low for the other half of their soul as well. This search can be difficult, but the key is to stay focused. The Rebbe said that we are supposed to look for our zivug as if they are a lost object that we know is there… With Hashem's help, wee just need to find them!
I am not yet married. I am originally from Boston but currently live in North Miami Beach. I am actively dating. The dating process can be frustrating even when living in Crown Heights, let alone for an out-of-towner. I have become accustomed to flying back and forth between Florida and NY just to meet someone for the first time. This can really takes its toll on someone in many different ways; emotionally, spiritually, professionally and financially…
The best songs come from a sentiment of struggle, and hopefully this one translates into being a cathartic listening experience. I would like to think this song provides some helpful musical therapy rather than simply offering a melodic protest, although there are certainly some intentional "ad masai" undertones. I wanted to express the painful longing a single person feels to be reunited with the other half of their soul, while maintaining the proper focus and betachon we as chassidim all hold to be paramount throughout life's tribulations.
Soon by us!!
And above all else, a speedy journey towards the ultimate marriage for the entire world…  In that spirit, I recorded and have started performing the song "Lost Object – The Shidduch Song".
I will be performing at Chabad in Ft. Lauderdale Purim night and Chabad on Campus in Denver Purim by day.
The song is available below and on:
Apple Music https://apple.co/2BU2jM4
Google Play http://bit.ly/2nG1AJe
Spotify http://spoti.fi/2E0kghL
Amazon http://amzn.to/2DZSNwK
Lyrics:
LOST OBJECT – The Shidduch Song
I've been traveling a long road to take me there (oh yeah)
I've been moving through the sorrow You make me bear (oh yeah)
I can see you in a dream on a lonely night
Like I been lost at sea and you're my only light
Now that I am all grown
I feel like it's on me
You know this world is cold
And I'm just trying to find heat lately
I'm just trying to find…
CHORUS
I can't sleep I can't grow I can't breathe no more
Until I find the other half of my soul
I'm searching high searching low
and if G-d is in control
Then what you waiting for?
All the days and the nights that I wondered where you are
I gotta take that flight another trip to Crown Heights under the stars
From a roof top bar to a spot in the city
Man I flew so far you would think G-d could take it away
CHORUS
I feel like Mrs. Joplin I just want someone to love
Stuck between the earth beneath me and the heavens up above
I try to pray to G-d again, I try to stay so positive
But part of me is losing faith, the other part is all religious, angry at the other part that's losing faith like obviously you didn't learn your chassidus, you're a shtickle narcissistic Everything is gonna happen in the right time and place for you to shine like you were meant to shine like sunlight on your face…
I wanna break the struggle down, right? Alright!
For all of my fam in Crown Heights, alright!
Staying true to the plan I'm gonna fight, alright!
Put a little more bright in your light!
Hype for the night, pray for the day
The Holy One Above straight takes us away
Now that you know that we matter below
Redemption is coming yo, crashing the show (oh!)
CHORUS