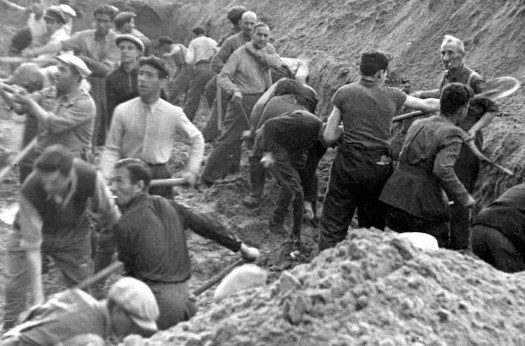 from the JTA:
A one-hour TV program airing next week on PBS links an incredible Holocaust escape story to advanced scientific techniques.
"Holocaust Escape Tunnel," a "Nova" production to be shown April 19, sheds new light on the attempt by 80 imprisoned men and women — mostly Lithuanian Jews — to make a break for freedom in the face of Nazi bullets. The show documents the application of scientific methods to verify what would otherwise be a nearly unbelievable story.
The documentary is set in and around Vilna, the Yiddish and Hebrew designation for Vilnius, the capital of Lithuania. At its peak, before World War II and the Holocaust, Vilna was known as "The Jerusalem of the North" and described as the focal point of Jewish civilization, with famous yeshivas, rabbis and scholars. As the film notes, the city boasted a Jewish population of some 77,000, had 105 synagogues, the largest Jewish library in the world and six daily Jewish newspapers.