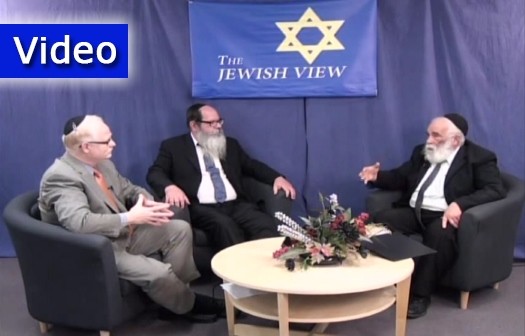 Rabbi Yisroel Rubin, Head Shliach of New York State's capital region, appeared on Cable TV talk show 'The Jewish View' to discusses his project to document the escape of thousands of young Jewish men from German-occupied Poland to Shanghai, China, with the assistance of a high-ranking Japanese consul.
In 1939, Chiune Sugihara became a vice-consul of the Japanese Consulate in Kaunas, Lithuania. His other duty was to report on Soviet and German troop movements and be Japan's eyes and ears in Eastern Europe, as they were suspicious that Hitler wasn't being completely honest – despite being allies.
Chiune Sugihara wrote travel visas that facilitated the escape of more than 6,000 Jewish refugees to Japanese territory, risking his career and his family's lives. Sugihara had told the refugees to call him "Sempo," the Sino-Japanese reading of the characters in his first name, discovering it was much easier for Western people to pronounce.
In 1985, Israel named him to the Righteous Among the Nations for his actions, the only Japanese national to be so honored. He died one year later at age 86.