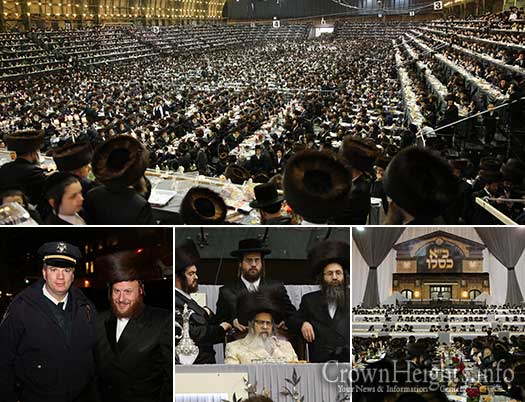 Satmar Chassidim gathered at the Bedford Avenue armory in Crown Heights Heights to mark Kuf Alef Kislev, the day Rabbi Yoel Teitelbaum Ztz'l, the founder of Satmar Chassidus in America, escaped from the Nazis during the Holocaust.
Well over 10,000 Satmar Chassidim packed into the Crown Heights Armory, where they danced and heard droshos from Rabonim, punctuated with a speech from the Satmar Rebbe, Rabbi Zalman Leib Teitelbaum.
The event featured a fundraiser for the Satmar Moisdos and Yeshivos.