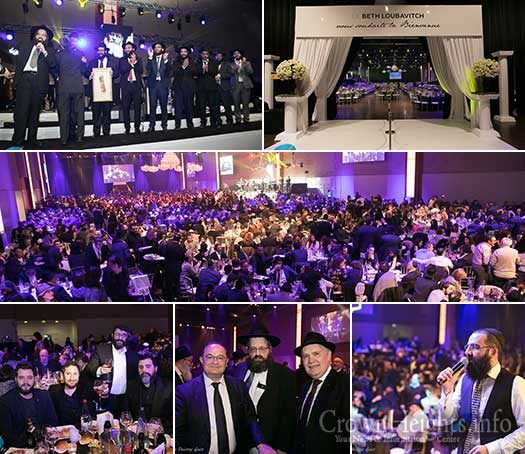 Over 2,000 took part in the annual dinner and fundraising auction benefiting Beth Lubavitch in Paris, France.
Beth Lubavitch in Paris held its annual gala fundraising dinner and auction to benefit the tens of Chabad Houses and large schools it operates in the French capital.
Attending the event was Mr. François Dagnaud, the mayor of the 19th arrondissement in Paris, who spoke about the special merit his quarter has in being home to Beth Chaya Mushka, one of the largest Jewish schools in the city.
Also attending was the Israeli Ambassador to France, Mrs. Aliza Bin-Noun.
Community leaders spoke about the fact the in Paris and around the world people are receiving both physical and spiritual assistance from Beth Loubavitch and its network of Shluchim and institutions.
Entertaining the crowd was singer Yoni Shlomo, a native of France who traveled in from Israel. He was accompanied by an orchestra led by Yosef Barmi.
At the conclusion of the event participants received a special Megillah, which has been translated into French and annotated with The Rebbes biurim.
"Shluchim left the event with a special feeling, seeing how the blessings of the Rebbe is accompanying us every day," said Rabbi Mendel Azimov.