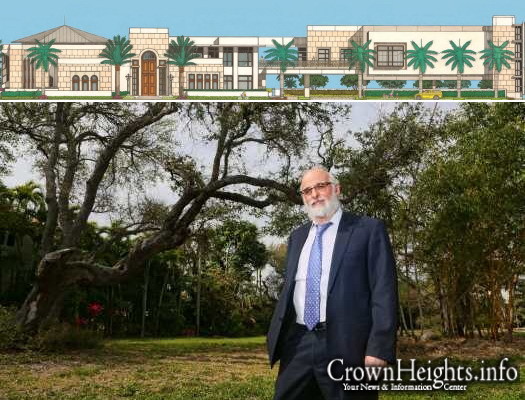 It's been called one of the most contentious construction projects in the history of the city. And after months of protracted debate, Boca Raton leaders gave their blessing to an 18,000-square-foot synagogue and museum to be built by Chabad of East Boca, directed by Rabbi Ruvi New.
From the Florida Sun-Sentinel:
The City Council cleared the way Wednesday night by voting 4-1 in favor of a height increase for the project along East Palmetto Park Road, allowing for the synagogue's exhibit hall to rise to 40 feet 8 inches, exceeding the 30-foot limit provided for in the code for the commercially zoned property.
"I don't see any testimony that indicates there will be any injury from the height," said Council Member Mike Mullaugh before joining the majority in voting yes to the height deviation.
The Council's newest member, Jeremy Rodgers, was the lone vote against the increase.
"If you look what was there before, this is three times as big. This building is over 33 percent taller than anything else in that district." said Rodgers. "This is going to stand out considerably. I don't believe it conforms to zoning."