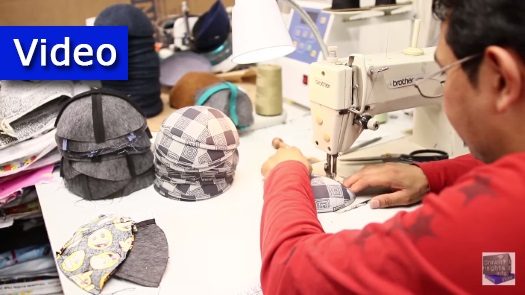 Keter, a popular Kippah manufacturer, opened a trendy Judaica outlet on Crown Heights' Kingston Avenue, and quickly became a neighborhood staple, frequented by bargain-hunters and style-seekers alike.
Advertorial
Keter Judaica is a manufacturer-owned retail store in Brooklyn's Crown Heights neighborhood. They're located on Kingston Avenue between Lincoln and St. Johns, one block down from Lubavitch Headquarters at 770 Eastern Parkway.
Bringing exclusive manufactured items directly to you, like their other branch on 14th Avenue in Boro Park, this store carries a full line of taleisim, tzitzis, yarmulkes, tallis bags, challah covers, mezuzahs, books, toys and games. The unique, boutique style store is truly a Judaica experience.
Your individuality and creativity will find expression among the vast selection of custom-made items. Keter can customize any bag or personalize any kippa in your style and color for every occasion. Their genuine leather bags have become the latest trend, don't be left out. The options are endless!
Keter has a state of the art embroidery machine on premises so they can have your order done while you wait.
Many tourists and foodies have been frequenting the store at 260 Kingston Avenue. They come to Basil or Boeuf & Bun and stop into the Keter store. With the quick turnaround time customers can place their order and have it ready for pick up by the time they are done with their meal. Shluchim have also been stopping by on their way to the airport.
Because Keter manufactures many of the items themselves, a specialty request can be fulfilled within a day or two.
Taking note of the new trend of stylized yarmulkes, Keter launched Star Kippah, with over 30 colorful, even unusual, designs for men and boys.
They are currently running a "Buy 3 Get 1 Free" Mega Tztizis Sale, only at their store location!
Follow Keter Judaica on social media for updates on new items https://www.facebook.com/keterCH/ and https://www.instagram.com/keterjudaica/.
Keter Judaica is located at 260 Kingston Avenue
Hours: Sunday – Thursday: 11am – 8 pm. Friday: 11am – 1:30 pm.
Phone: (718) 298-4555
Email: chstore@keterjudaica.com