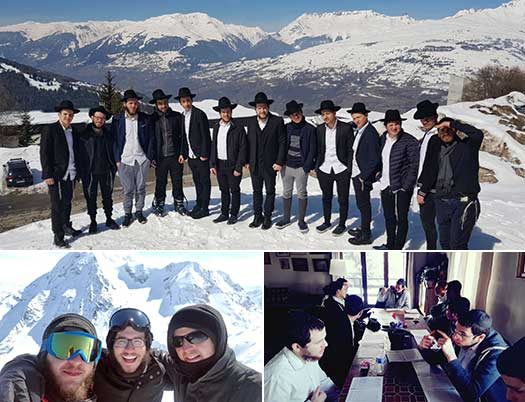 During the month-long vacation that most Bochurim enjoy for the month of Nissan, a "Bein Hazmanim" Yeshiva opens in the suburban city of Aubervilliers, France, in which participants enjoy a combination of spiritual and physical growth.
by CrownHeights.info
Bochurim studying in Yeshivos in France and surrounding countries are offered a unique opportunity to continue their studies in a Bein Hazmanim Yeshiva in the suburban city of Aubervilliers, France.
The name of the yeshiva, named after the city in which it is located, is called "Oib Er Vill Ye," which translates from Yiddish as "If he wants, he can," gives Bochurim the opportunity to continue their Torah study as well as physically recharge.
With skiing activities in the picturesque mountains, which the Yeshiva organizers say fulfils the Rambams ruling of having a healthy soul in a healthy body, the Bochurim learn Chassidus and Nigleh as well as perform mivtziom in the region.
The Yeshiva is under the umbrella of Mosdos Shneor in the city and take place each year during the summer months and the month of Nissan.