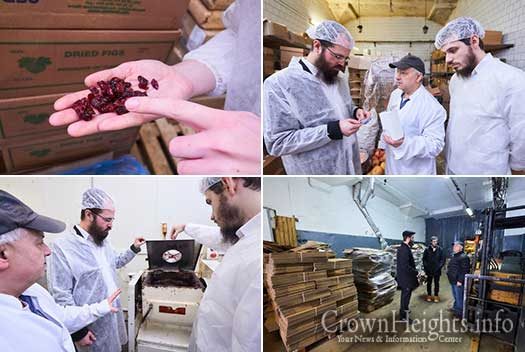 A team of skilled mashgichim koshered two factories that produce dried fruit and granted them the prestigious Kosher seal under the supervision of Rabbi Lazar. These factory's produce dozens of different species of fruits and its products are distributed in major food chains throughout Russia.
Tu BiShvat is approaching. The new year for the trees, when Jews all over the world customarily eat a variety of fruit, and especially of the seven species that Eretz Yisrael is blessed with. Just in time, two large dry fruit companies received the prestigious kosher symbol under the Chief Rabbi of Russia, Rabbi Berel Lazar.
The team of skilled mashgichim is headed by Rabbi Yosef Yitzchak Marzel, who has extensive experience in various food industries and is well versed in the intricacies of the ingredients.
The production lines in these companies is now under the strict supervision of professional, G-d fearing mashgichim, and their packaging proudly boasts a mehudar kosher seal.
These products are in large demand because of their high quality, and are distributed in all the major food chains in Russia. They are joining the hundreds of additional products under this kosher symbol that can be found on the shelves of supermarkets throughout the country, and especially in the Kosher stores that are successfully operating in the center of Moscow.
Photos by Levi Nazarov