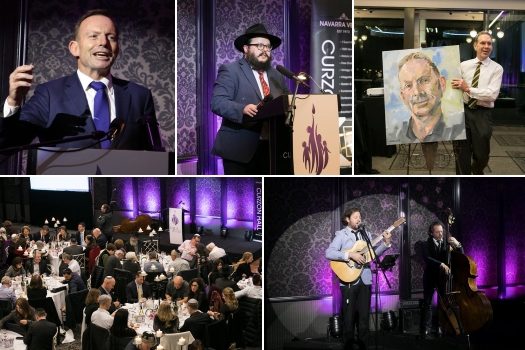 The former Prime Minister of Australia, Tony Abbott, headlined a gala dinner benefiting Chabad of the North Shore in Sydney, at which over $200,000 (AUD) was raised.
from Australian Jewish News:
More than $200,000 was raised for Chabad North Shore at its annual gala dinner at Curzon Hall last week, headlined by Tony Abbott.
The Warringah MP and former prime minister didn't disappoint, delivering a powerful speech in support of Israel and Australian Jewry that drew a standing ovation from the audience of 200.
Reflecting on his trip to the Jewish State last month to receive an honorary doctorate from Tel Aviv University, Abbott described Israel as "a country which Australians feel very much at home in, almost like family".
Click here to continue reading at Australian Jewish News.