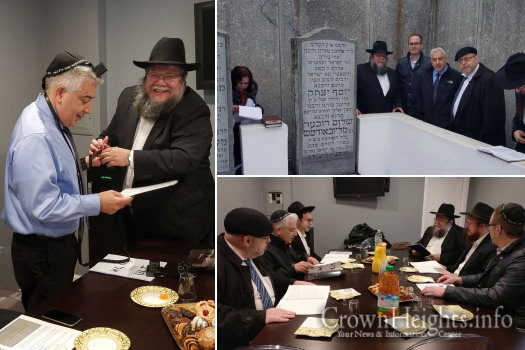 The senior staff of New York's division of El-Al paid a visit to the Lubavitcher Rebb's Ohel from their offices at the nearby JFK Airport in honor of Yud Aleph Nissan.
The delegation was accompanied by Rabbi Shmuel Pevzner and Crown Heights travel agent Reb Shmulik Kravitzky.
The delegation put on Tefilin, wrote Panim, and entered the Rebbe's Ohel, followed by a Farbrengen in the Ohel's VIP room.
They also received a booklet detailing the Rebbe's guidance to former heads of El-Al at JFK Airport who came to visit him, among them the current Israeli president, Reuven Rivlin.