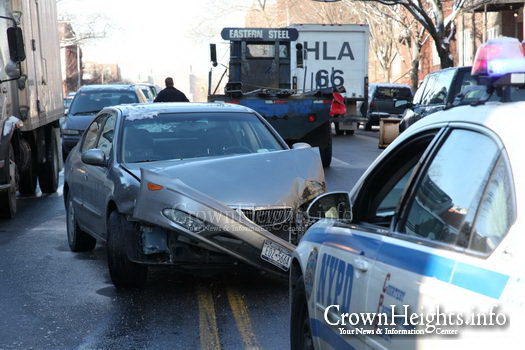 File photo: 2009 accident on Empire Blvd. due to icy conditions. (Illustration photo)
Concerns about falling temperatures and icy conditions on roads and sidewalks across the Northeast followed a late-season storm that plastered the region with sleet and snow.
Plunging overnight temperatures threatened to turn the snow, sleet and sloppy mix into a slippery mess, raising fears of black ice for motorists and slick sidewalks for pedestrians.
The storm, which followed a stretch of unusually mild winter weather, grounded more than 6,000 flights and knocked out power to nearly a quarter-million customers from Virginia northward.