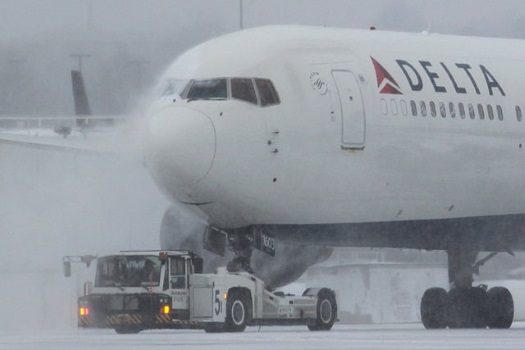 from ABC News:
U.S. airlines have already canceled about 5,300 flights Monday and Tuesday as a late-winter storm is expected to dump enough snow to disrupt travel in the Northeast.
Tracking service FlightAware.com said late Monday morning that more than 1,400 flights on Monday and more than 3,900 on Tuesday had been canceled.
Chicago is bearing the largest share of Monday's cancellations, while Tuesday's disruptions are hitting hardest from Washington to Boston including the New York City area.