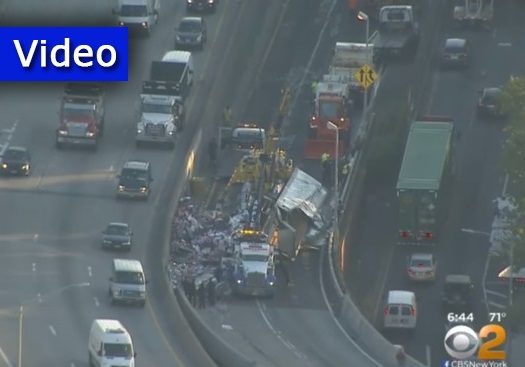 A tractor-trailer hauling beer has overturned on the Brooklyn-Queens Expressway, causing delays for the morning commute.
WABC-TV reports that all northbound lanes of the highway and one southbound lane were shut at Hamilton Avenue on Monday morning after the crash on a ramp of the Gowanus Expressway.
The driver has been hospitalized and is reportedly in stable condition.