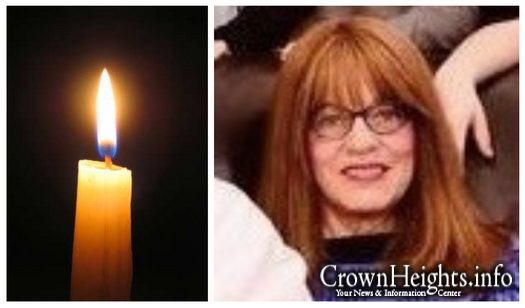 With sadness we inform of the passing of Mrs. Dee-Dee Pelled of Pittsburgh PA. She passed away following a car accident, on Thursday November 29th, Chof Aleph Kislev.
Mrs. Dee-Dee Pelled was loving and devoted mother and grandmother. Dee-Dee was known for her heart of gold.  She was especially careful with two mitzvos, Hachnasos Orchim (inviting guests) and Ahavas Yisroel (loving your fellow Jew). Her Shabbos table  was always filled with guests, and everyone always felt welcome and at home. Her passing has created an indescribable void amongst her family, friends, and community.
She is survived by her husband Yaakov Pelled, and children: Shani Pelled, Maya Beck, Anit Silver, Orlee Percia, Adina Pelled and Mordechai Pelled.
She was predeceased by her daughter Yael OBM.
The Levaya will take place today, Friday, at 12:00 pm at Shaarei Tefilla in Pittsburgh. Burial will be at Homewood Cemetery.
A fund has been set up to raise $500,000 to help the Pelled family during this difficult time. To donate: Click Here
Baruch Dayan Ha'emes.