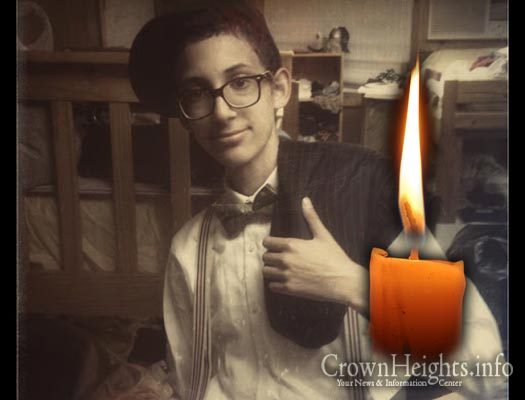 With great sadness, shock and pain we inform you of the untimely passing of Hatomim Meir Yaakov Yosef (Yanky) Hillel OBM, of Montreal, Canada, who had been bravely battling an illness. He was 17 years old.
He is survived by his parents R' Menachem Mendel and Mrs. Faiga Rochel, and his siblings Chaim Leib, Shlomo Zalman, Shmuel, Nissan Issac, Chaya Mushka and Sonia Tzivia.
The Levaya will take place today, Wednesday, in Montreat. 2:00pm at Chesed Shel Emes Chapel.
Shiva will be observed at 6025 Ave Mountain Sights, Montréal, QC H3W 2Z2, Canada. Shacharis at 8:00am, Mincha and Maariv Bizmana.
Boruch Dayan Hoemes