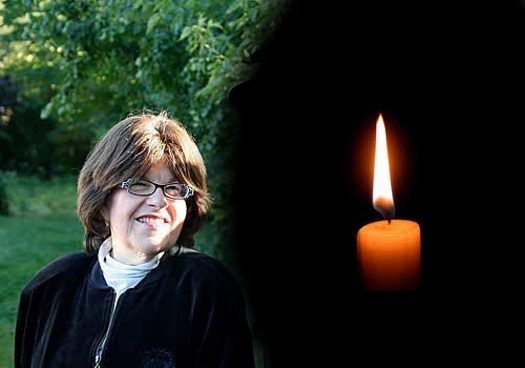 With sadness we inform you of the passing of Mrs. Sema Zeilingold, OBM, longtime rebbetzin of Adath Israel Synagogue in Highland Park, Minnesota. She was 73 years old.
From Chabad.org by Menachem Posner:
The eldest child of Rabbi Moshe Yitzchok and Rivkah Hecht, Sema was born in 1942 in Brooklyn, N.Y., growing up in a home steeped in Torah study and Chassidic ideals. When she was just a toddler, she moved to Worcester, Mass., and then New Haven, Conn., where her father directed local branches of the burgeoning network of day schools that Chabad was then opening across the U.S. Northeast.
As a child, she went with her parents for a private audience with the Sixth Lubavitcher Rebbe—Rabbi Yosef Yitzchak Schneersohn, of righteous memory—an experience she would treasure for the rest of her life.
Following her graduation from New Haven Hebrew Day School, she went back to New York, where she attended Beth Jacob high school and teacher's seminary. There, she became involved in the leadership of the Chabad-Lubavitch movement, serving as the national president of B'nos Chabad ("Daughters of Chabad").
In 1964, she married Rabbi Asher Zeilingold. The couple settled in Brooklyn, where he studied advanced rabbinics.
Two years later, the couple moved to Highland Park, an up-and-coming area of St. Paul, where Adath Israel Synagogue had just opened to replace three synagogues that had once functioned in older parts of the city.
Together, the couple threw themselves into communal affairs and the task of building a community from the ground up.
Surrounded by the multigenerational congregation that they nurtured, the Zeilingolds recently celebrated 50 years of leadership this year with the writing of a new Torah scroll.
In addition to her husband, she is survived by her daughter, Miryam Rochel Piekarski, Chabad emissary in Hamden, Conn.; five grandchildren; and one great-grandchild.
She is also survived by her siblings: Malkie Katz (New Haven, Conn.); Dreizel Kaploun (Monsey, N.Y.); Rochel Mathless (New Haven, Conn.); Rabbi Yossi Hecht (Eilat, Israel); Shani Fellig (Montreal); and Rabbi Shea Hecht (New Haven, Conn.).
The funeral was held early this morning at Adath Israel Synagogue. In New York, the procession will pass by Lubavitch World Headquarters at 3 p.m., followed by internment in the Old Montefiore Cemetery in Queens, N.Y.