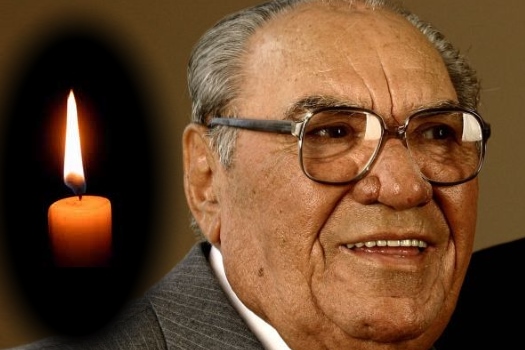 With sadness we inform you of the passing today of Mr. Samuel Klein, a holocaust survivor and one of the foremost supporters of Chabad institutions in Sao Paulo, Brazil. He was 91 years old.
After Shmuel' hometown of Zaklikow was overrun by the Nazis ym"s, he spent the subsequent years of WWII in five different concentration camps. He fought for food, managing to smuggle potato peels from the SS's trash. His mother and younger siblings were sent to die in the gas chambers before his eyes.
After the war, Shmuel came to Brazil, where he started as street vendor, peddling his merchandise door to door. His motto was "buy for ten sell it for twenty." He saw tremendous success, and his company became one of the largest retailers in Brazil.
Shmuel never forgot his roots and his past, and the more he earned the more he gave. Whether to institutions – Jewish and not – or to individuals who didn't even know his name, but knew his address, he was reliable and wouldn't turn anyone away empty handed.
For almost 60 years he had the Zchus to be the president of the Lubavitch educational institutions in Brazil – Oholei Yosef Yitzchok Lubavitch, directed by the Rebbe's Shliach Rabbi Hersh Leib Begun. He provided not only for its financial needs, but always advised its directors and demanded its excellence.
Boruch Dayan Hoemes