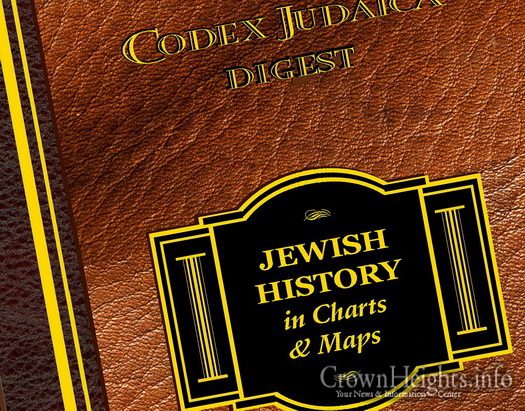 Zichron Press announced the release of a condensed version of its popular "Codex Judaica", the comprehensive Chronological Index of Jewish History with over 25,000 books sold.
The full hardcover volume, which covers from Bereshis (Creation) through the year 2004, is a 400-page, year by year, encyclopedia-size, "coffee-table-quality" volume.
The new fact-packed 50-page book is a digest of the full 400-page volume, and is called "The Codex Judaica Digest."
The book is available on Amazon for $12.99.
A copy of the page referring to Tisha B'Av is attached here for timely public use, as well as two additional other sample pages.