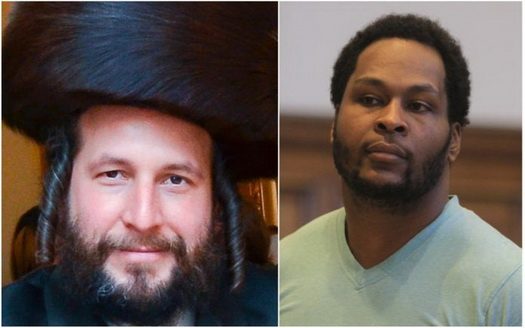 The alleged mastermind was convicted Monday of the murder and kidnapping of Menachem Stark Z"L, finally concluding trials that, after more than 5 years, has resulted in guilty verdicts or pleas from all four men believed to have been involved in the horrific crime.
Erskin Felix, 40, of Crown Heights, Brooklyn was convicted of first-degree kidnapping, second-degree murder and tampering with physical evidence following a jury trial before Brooklyn Supreme Court Justice Danny Chun. He faces up to 25 years to life in prison when he is sentenced on May 1, 2019.
Felix — along with brother Kendall Felix, cousin Kendel Felix and cousin Irvine Henry — were charged in connection with the January 2014 kidnapping and death of Stark as he left his office in Williamsburg. The 39-year-old's charred remains were later found in the dumpster of a gas station in Great Neck, Long Island.
Read more at YeshivaWorldNews