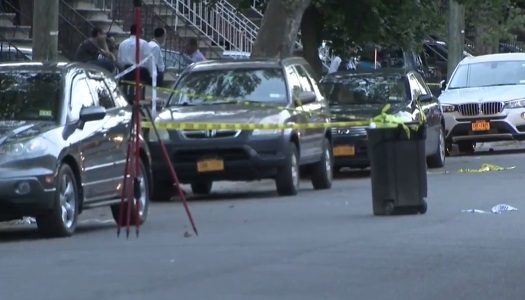 From VIN News by Sandy Eller:
A dispute over a parking place in the Bergen Beach section of Brooklyn went horribly wrong last night, ending in the death of a 23 year old member of the Sephardic Jewish community.
The incident took place just before 11:30 Sunday night in front of 1253 East 73rd Street, two doors away from the three story brick home where 23 year old Omari Dahan lived with his 29 year old brother.
Police said that a fight broke out between the elder Dahan and two men who had reportedly blocked Dahan's driveway with their vehicle and when the altercation became more heated, Dahan went inside to get his younger brother Omari to back him up.
At some point during the dispute, one of the two men from the parked car pulled a knife, slashing the elder Dahan in the arm and stabbing Omari Dahan in the chest.  The two men fled the scene in a grey Volkswagen Jetta with TLC license plates.
The elder Dahan was treated on scene for his injuries. Omari Dahan was taken to Beth Israel where he was pronounced dead.
Last night's fatal stabbing is not the first tragedy to strike the Dahan family. As previously reported on VIN News, Omari Dahan's father, Shlomo Dahan, and his then 23 year old brother Harel Dahan, died in 2009 when they were overcome by toxic fumes while cleaning a well at a waste transfer station in Queens.
The Dahans lived just two blocks from the water of the Paerdegat Basin and neighbors told CBS News that parking is tight in the area, often leading to fights.
Police have yet to release any description of the suspects as they continue their investigation.
Update: 
Police said that based on witness statements and evidence at the scene, they developed a person of interest in the case — 41-year-old Jems John Paul.
Detectives placed a travel alert on that man and got a call back later that he had booked a flight on JetBlue to Port au Prince, Haiti.
Officers went to the airport ahead of his flight and were able to arrest him. He was identified in a lineup and is expected to face charges.