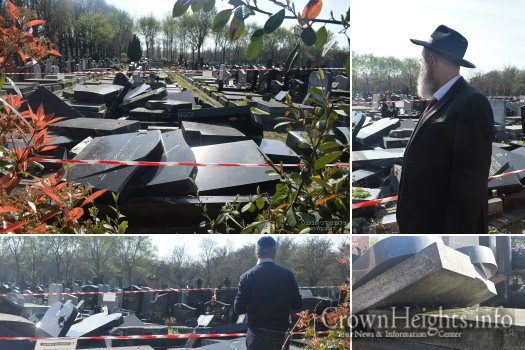 This morning, a city-owned truck plowed into a Jewish cemetery in Paris, France, toppling numerous headstones and sending jitters through the hearts of the local Jewish community.
The French Police have declared the incident an accident, but local Jews aren't buying it, a community member told CrownHeights.info.
Paris has seen a dramatic rise in Islamic terrorism and antisemitism in recent years, and the Jewish community lives in a state of constant trepidation.
The incident occurred in the northeastern suburb of Pantin.
Photos by Mordechai Lubecki