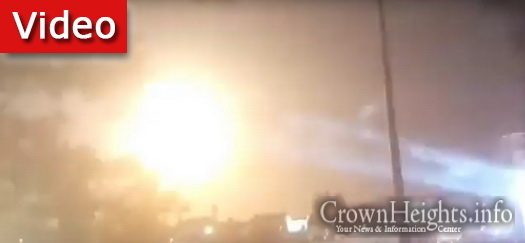 Three rockets fired from Gaza landed in Southern Israel Sunday evening. Two of the rockets were intercepted by the Iron Dome, and another landed in an open area. No injuries were reported from the impact.
by CrownHeights.info
Red Alert sirens blared in southern Israel as three rockets were launched from Gaza. Two of the rockets were intercepted by the iron dome, and the third made impact in an open area.
Six people were treated for shock, and another treated for injuries after falling down as he ran to shelter. There were no reported injuries from the rocket impact.
Updates will be posted as information becomes available.
Update: Sderot municipality spokesperson reported 16 people treated in Sderot for shock after the rocket attack.
Update: Video of Shrapnel from the Iron Dome interception hitting a building in Sderot.