Live Updates on escalation on the Gaza Border, All times are from US Eatern Standard Time:
10:20AM: IDF says 80 rockets and mortars fired towards Israel, multiple interceptions.
10:21AM: IDF striking Hamas post near Kissufim
10:28AM: Direct impact in supermarket in Sderot
10:38AM: Gaza factions promise to increase the rocket range if IDF continues to strike.
10:42AM: So far 3 injured from IDF strikes.
10:43AM: 12 wounded from Gaza rockets and mortars
10:44AM: HomeFront Command: Gaza border residents must remain inside shelters, rest of the southern area must remain nearby shelters.
10:45AM: One dead in IDF strike in Gaza.
10:45AM: Public shelters opened 40km from Gaza.
10:50AM: 2 impacts near Ashqelon
10:51AM: 3 interceptions above Ashqelon
10:54AM: 2 Dead in IDF strike in Gaza.
10:56AM: Bus which was hit earlier by anti-tank missile
10:59AM: House hit in Ashqelon
11:05AM: 170 rockets and mortars fired so far.
11:13AM: 200+ rockets and mortars fired so far.
11:15AM: Schools cancelled by HFC in all of Gaza border communities + Netivot, Sderot, Ashqelon and Ashdod
11:17AM: 10 sites of impacts which caused damage and/or injuries.
11:34AM: Impacts Reported in Israel.
11:35AM: One More dead in IDF strikes in Rafah.
11:36AM: In Total: 3 Dead in Gaza from IDF strikes today.
11:38AM: IDF Still striking Gaza
11:40AM: Multiple Dead in Strike in Rafah.
11:43AM: IDF Confirms it Struck 20+ Sites in Gaza.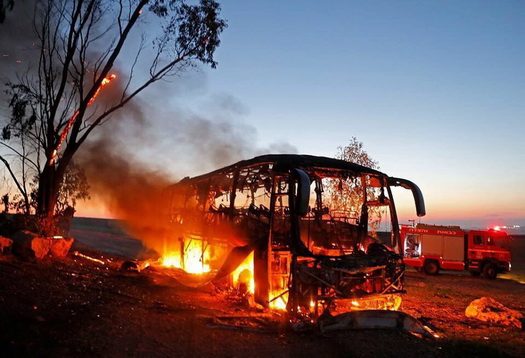 11:47AM: Dog seriously wounded in Netivot from Rocket impact.
11:52AM: 20+ Israelis wounded from Gaza Rocket fire today.
11:59AM: IDF says it will increase strikes in the coming hours.
12:08PM: Strike on Khan Yunis.
12:13PM: IDF intercepts 60 out of 200 Rockets fired.
12:14PM: Explosion heard in Israel.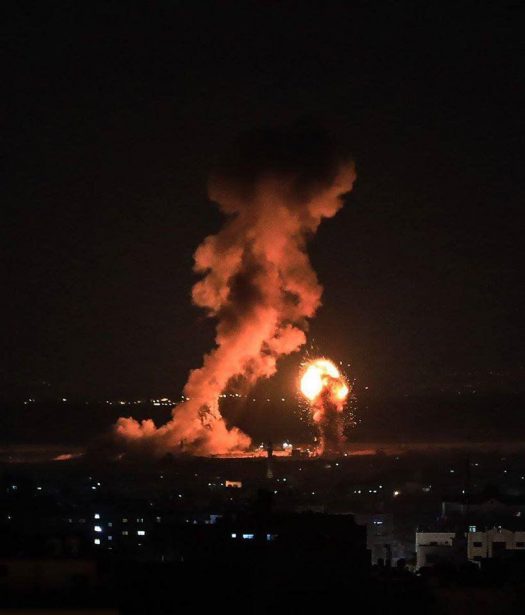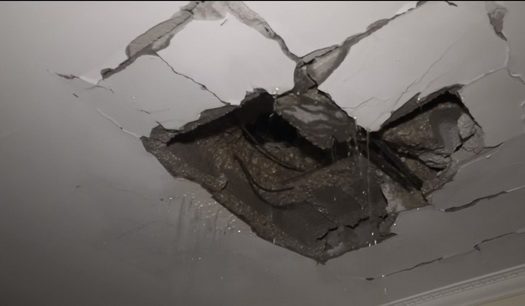 12:37AM: Strike in Rafah


1:01PM: 8 Rockets landed in Sderot over the last few hours
1:01PM: IDF confirms over 70 sites struck in Gaza
1:04PM: The Joint factions in Gaza claim they will post a video of anti-tank missile attack in a few hours
1:10PM: Released for publication: The wounded man in the anti tank missile attack is an IDF soldier, the bus driver was not wounded.


1:44PM: IDF has ordered Hamas TV (AL-Aqsa TV) Office in Gaza to Clear the building and area.
1:45PM: After 4 hours of discussions in IDF HQ, "operattional Decisions were made"
1:46PM: Cabinet meeting Tomorrow
1:58PM: 2 Warning Missiles fired towards Al-Aqsa TV Building
2:01PM: Popular Resistance Committee spokesperson says they have decided to increase the range of the rocket attacks.
2:05PM: IDF incresed security in the Gaza border communities.
2:13PM: Hamas' Al Aqsa TV studios have been completely destroyed by several Israeli missiles
2:20PM: Incoming Rocket Red Alert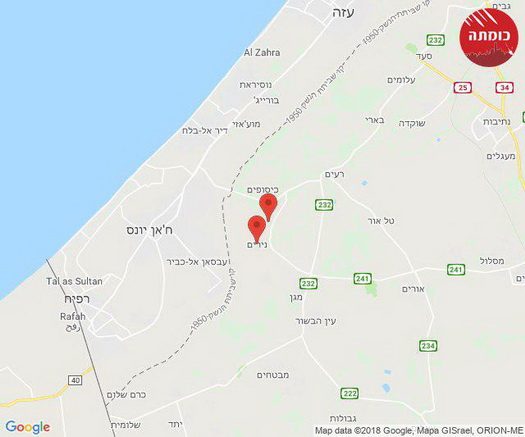 2:25PM: Egypt intelligence says attempts for ceasefire failed.
2:25PM: Pictures of Al-Aqsa TV building distruction
2:30PM: Red Alert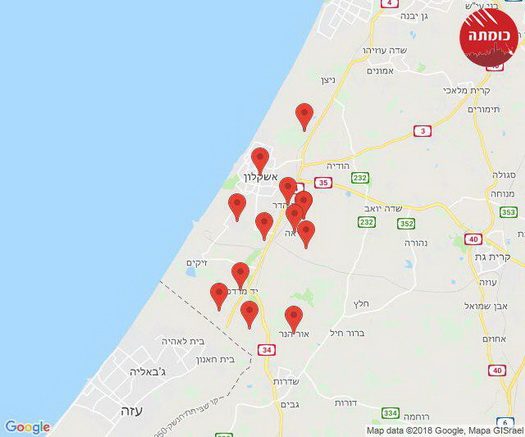 2:32PM: 3 Iron Dome interceptors fired.
2:33PM: Impact in Ashqelon
2:35PM: DIrect impact in building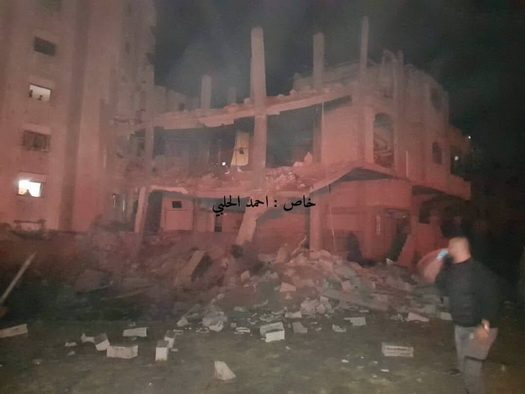 2:45PM: 2 lightly wounded in Ashqelon, landed between buildings and not direct impact
2:47PM: Red Alert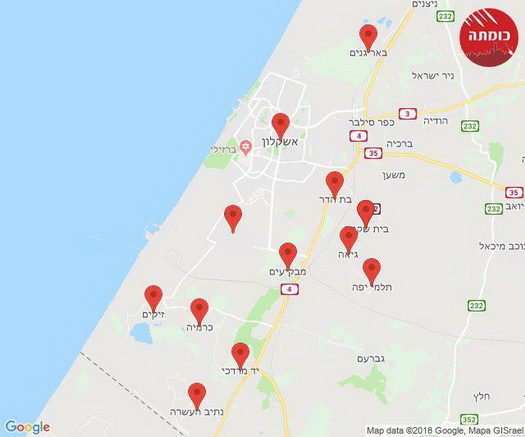 2:54PM: 5 interceptor missiles fired.

2:57PM: Over 300 rockets and mortars fired so far
3:03PM: Another direct impact in Ashqelon, 1 lightly wounded.
3:03PM: Red Alert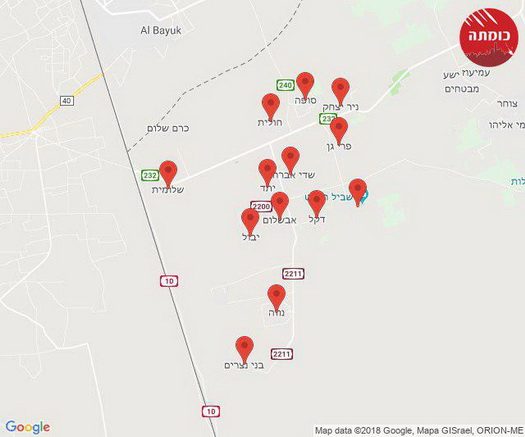 3:06PM: Kiryat Malachi cancels schools tomorrow.
3:06PM: Ashqelon Pictures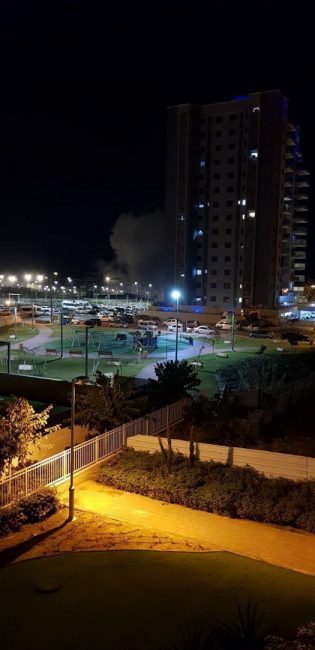 3:10PM: 4 impacts in Ashqelon in the last barrage.
3:14PM: Ashqelon pictures from last barrage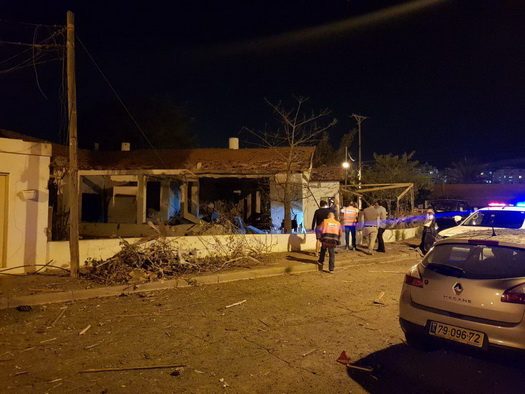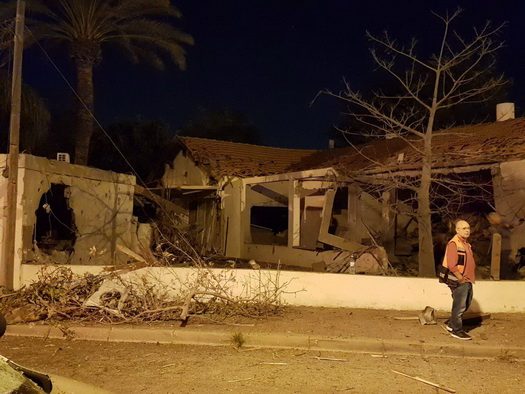 3:26PM: Large building in Gaxa under huge strikes now
3:29PM: Levelled
3:49PM: Iron Done intercepts at least 1 Rocket
3:50PM: 2 Interceptios over Sderot
3:54PM: Palestinias report IDF airstrikes have destroyed 7 ministry buildings in Gaza
4:11PM: Impacts in open areas
4:13PM: 50 People arrived at Barzilai hospital from rocket attacks, 19 from physical injuries, 31 treated for shock
4:16PM: Explosion reported in central Gaza
4:22PM: Al-Amal Hotel struck now in Gaza
4:26PM: Iron Done intereptions earlier
4:26PM: Hamas to post a statement shortly
4:31PM: AL-Amal Hotel Levelled
4:31PM: Abu Obeida of Qassam brigades: the joint operations room is in serious consultations to expand the range of our fire. Ashkelon is the beginning and soon millions of Israelis will be in our range.
4:39PM: MDA treated 34 people from Gaza rocket attacks: 1 serious, 15 light, 18 for shock
4:34PM: Strike on Gaza port.
4:46PM: 1 iron Dome interception
4:51PM: Multiple Interceptions
4:52PM: 10 Interceptions
4:55PM: Direct impact in Ashqelon reported
4:56PM: Fire in the building reported from direct hit
5:03PM: One lightly wounded in Ashqelon
Video of Anti-Tank strike on Israeli Bus

5:21PM: Rocket Impacts in open areas.
5:24PM: One more seriously wounded in Ashqelon
5:26PM: The injured is a 60 year old woman in serious condition
5:29PM: Update: 9 wounded: 1 moderate, 5 light, 3 shock in Ashqelon
5:34PM: Update: 10 wounded in Ashqelon: 1 serious, 1 moderate, 5 light, 3 shock
5:35PM: 60 year old in Critical condition
5:49PM: Red Alert
5:51PM: 5 interceptions
5:52PM: Report of impact in Ashqelon
5:57PM: No injuries.
5:59PM: Strike reported in central Gaza
Live Stream No Longer Active