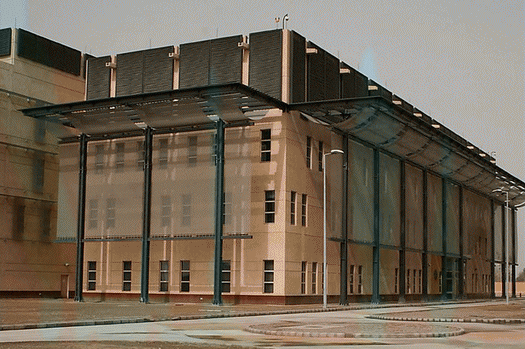 A rocket was fired into the Iraqi capital's heavily fortified Green Zone Sunday night, landing less than a mile from the sprawling U.S. Embassy, an Iraqi military spokesman said. There were no injuries in the attack.
The attack, which came amid heightened tensions with Iran, after the White House ordered warships and bombers to the region earlier this month. The U.S. also has ordered nonessential staff out of its diplomatic posts in Iraq.
It was the first such attack since September, when three mortar shells landed in an abandoned lot inside the Green Zone.
There was no immediate comment from the State Department or the U.S. Embassy in Iraq on the attack, though President Donald Trump took to Twitter to threaten "the end of Iran" should they threaten the United States again.
No one as of yet has claimed responsibility for the attack.