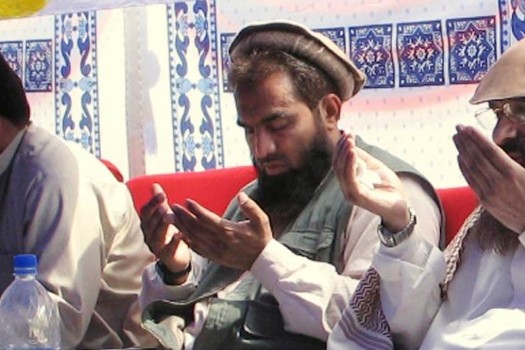 Zaki-ur-Rehman Lakhvi
Zaki-ur-Rehman Lakhvi, a Pakistani man believed to be the mastermind of the 2008 Mumbai massacre that left 166 dead, including 6 Jews at the local Chabad house, was released on bail by the Pakistani government.
From The Times of Israel:
A Pakistani court Thursday granted bail to the alleged mastermind of the 2008 terror attacks in Mumbai, lawyers told AFP, a move likely to further inflame tensions with India.
Relations between the two nuclear-armed rivals worsened dramatically after the carnage, in which 10 gunmen attacked luxury hotels, a popular cafe, a train station and a Chabad Jewish center.
The 60-hour siege on India's economic capital left 166 people dead, and was blamed on the banned Pakistani militant group Lashkar-e-Taiba (LeT).
Zaki-ur-Rehman Lakhvi, accused of masterminding the violence, was granted bail by a judge in the capital Islamabad.
Click here to continue reading at The Times of Israel.
Update: Zaki-ur-Rehman Lakhvi was rearrested today, reports VIN News.