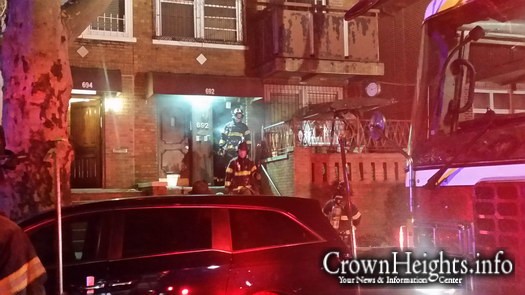 A fire broke out Motzai Shabbos in the basement of a Montgomery Street home. A neighbor said that it was likely caused by an unattended menorah.
The fire broke out in the basement of a house on Montgomery Street near Kingston Avenue at around 10:00pm.
Firefighters arrived within minutes and quickly had the fire under control.
B"H there were no reported injuries, though the fire and smoke likely caused damage.