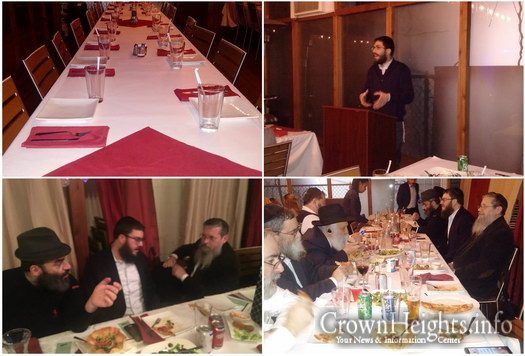 It was elegant. It was toichendik. It was productive. And it was fun!
The Parents and Board of Bnos Chomesh met for an evening of Achdus and Collaboration over a lavish dinner generously sponsored by Mr. Shimon Liani.
"The goal of the dinner was for the board and parents to become partners in the chinuch of Bnos Chomesh students," said Board member Yossi Stern.
"Our board is incredibly dedicated," said Mrs. Dena Gorkin, co-founder and principal. "We wanted the parents to meet them and hear first-hand what they are doing for the school. The meeting served to inspire the parent body to join with the board in their efforts to bolster the school's financial stability."
As part of the evening, board member Rabbi Amos Cohen shared a Sicha about the pasuk: v'es Yehuda Shalach L'fanav, explaining that chinuch, is the foundation of Am Yisroel.
A team-building activity brought parents and board members together, amid much laughter, highlighting the joy of working together toward a shared goal. A group hachlata was made to work together on projects that will help Bnos Chomesh to grow and expand.