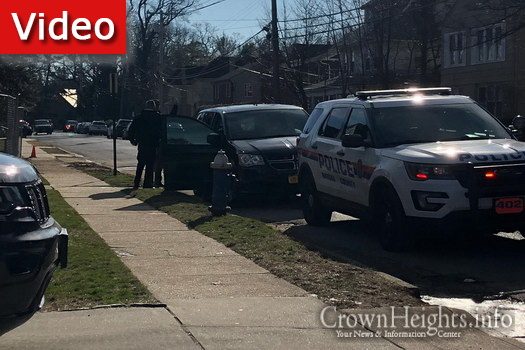 Schools in the Five Towns are on lockdown by the Nassau County Police as they search for a dangerous man roaming the area with a gun.
by crownheights.info
A man was pulled over by Nassau County Police this morning, and fled into a house on Spruce St in Cedurhurst. The man was suspected of having a gun, and in an abundance of caution, requested that all schools in the area go on lockdown.
Conflicting reports on social media placed the suspect having moved throughout the area, while the police used K9 units to track him down.
The suspect is being reported as a black man, approximately 6 feet 200 pounds, wearing blue pants, brown jacket, white hat, with facial hair and a gun.
A video shared on social media shows the police at a house in the Five Towns, presumably in connection with the suspect.
UPDATE: As per the NCPD's 4th precinct, the shelter in has been lifted. All police action is wrapped up. One person has been taken into custody.