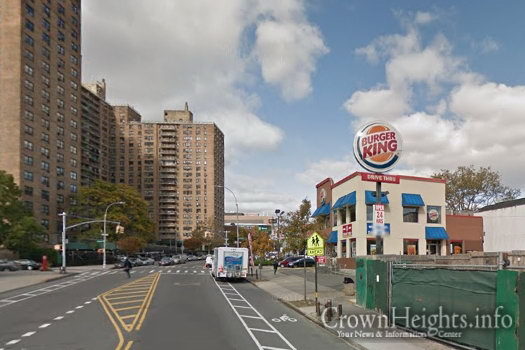 by CrownHeights.info Staff
A 14-year-old boy was arrested by officers from the 71st Precinct after he allegedly fired a gun outside a Crown Heights fast food restaurant.
The incident occurred outside Burger King, located on Bedford Avenue between Empire Blvd. and Sullivan Place.
Police found five spent shells and one full round outside the restaurant after the shooting.
The suspect has not been named by police due to his age.
He will be charged as a juvenile, police said.