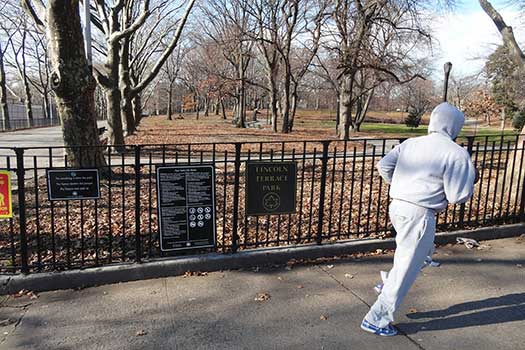 Illustration photo: Lincoln Terrace Park
On Sunday afternoon, a teacher at the Ohr Menachem Boys' School took his class to Lincoln Terrace Park (AKA Rochester Park) for recess. While there, a man walked over to the teacher and assaulted him in a completely unprovoked attack.
The incident occurred yesterday, Sunday, June 19, in the late afternoon at Lincoln Terrace Park, near the corner of Rochester Ave. and President Street in Crown Heights.
The teacher was watching his students as they played in the park for recess when the assailant walked over to him and punched him in the face.
The attack was completely unprovoked, and no words were exchanged between the assailant and his victim.
The attacker was described as an African-American male in his early 20s, wearing a 'do rag' on his head.
The teacher was lightly injured in the attack, and declined medical attention.
Shomrim assisted the victim in filing a criminal report with the NYPD.