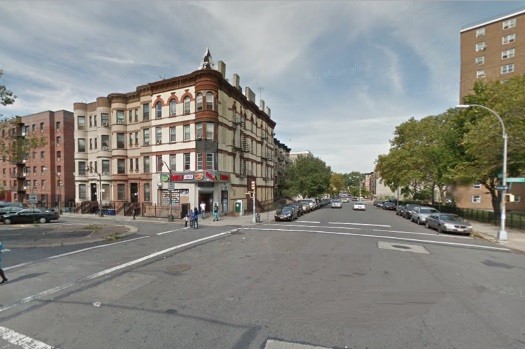 Corner of Albany and St. Marks, where the crime occurred.
An early morning shooting in Crown Heights left a 27-year-old African-American man dead. The incident occurred near the 'Albany Houses,' notorious for being hotbeds of crime and gang activity.
Ernest Sene was shot in the chest near the corner of Albany and St. Marks Avenues at around 8:00am Wednesday, police said.
A deli owner on the corner told local media that Sene ran inside his store and shouted for employees to call 911 and his mother.
He was transported to Kings County Hospital, where he died a short time later.