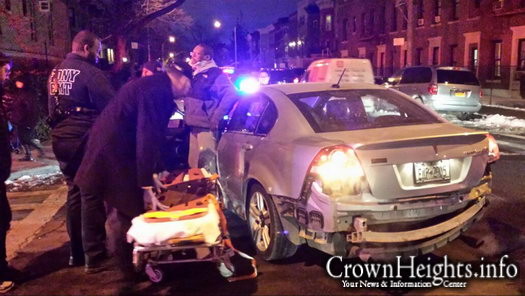 What should have been a routine traffic stop turned into a car chase that ended when the driver slammed into two other cars when he attempted to flee. One person was injured and the driver was arrested.
The incident occurred on New York Avenue at around 6:30pm. Police officers attempted to pull over a black Buick sedan, but instead of stopping the driver took off at high speed. The chase came to an abrupt stop at Carroll Street when he collided with two other vehicles.
The driver, a black man, along with three female passengers fled the vehicle. Officers chased the driver down and apprehended him a block away.
Hatzalah was called to the scene and treated a non-Jewish victim, the driver of a silver Pontiac sedan. Miraculously no one else was hurt.
Police officers discovered that the driver had a warrant out for his arrest and he was in possession of 45 forged credit cards.