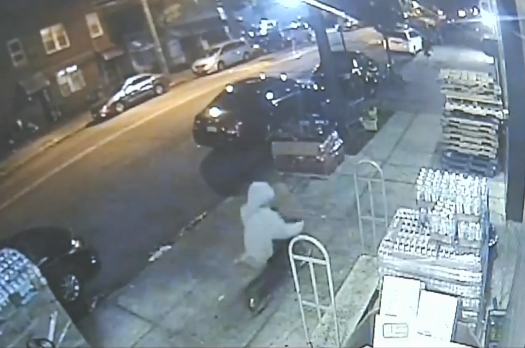 A 12-year-old girl in Crown Heights is the latest victim of a knockout attack. The girl's father says his daughter was simply walking back from the grocery store on East New York Avenue Tuesday night when a man on a bike attacked her.
From News 12 Brooklyn:
Surveillance video from the market nearby shows the 12-year-old walking home at around 7 p.m. A man on a bike can be seen riding quietly behind her.
The pre-teen says the man put out his hand, tripped her and punched her hard in the back. She says he then sped off on his bike.