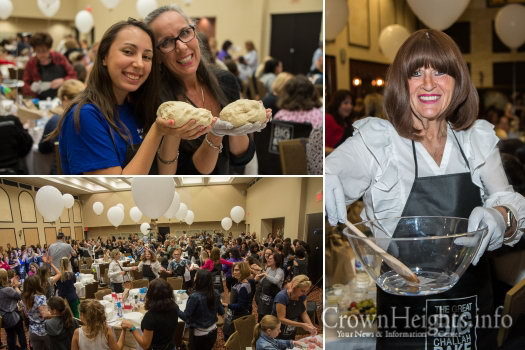 Chabad of West Boca Raton joined in the global Shabbos Project by participating in The Great Big Challah Bake on Thursday, October 26.
250 Jewish women and girls of all backgrounds came together to the beautiful West Boca Chabad Center to bake challah and do the mitzvah of Hafrashas Challah.
The crowd was enthralled and entertained by guest speaker Rebbetzin Rochel Holzkenner.
The program was organized and led by Rabbi Zalman and Rebbetzin Chani Bukiet, Rivka Bukiet, and Rabbi Moshe and Rebbetzin Shaina Kramer.