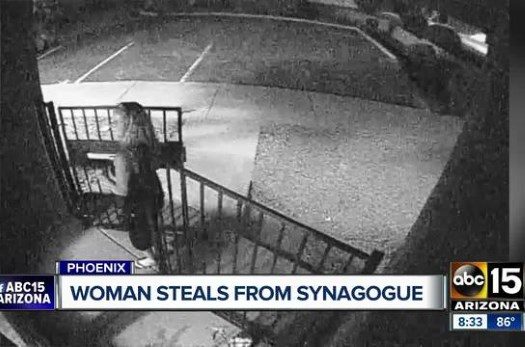 Local authorities are asking for the public's help in identifying a woman who was caught on surveillance video stealing from a Phoenix Chabad synagogue.
From ABC 15 News:
Phoenix police and Silent Witness report that on August 17 at 11 p.m., a woman entered Chabad of Arizona near State Route 51 and Lincoln Drive.
The woman reportedly stole power tools from a classroom before leaving in an unknown vehicle.
Police say a child was seen with her during the incident.