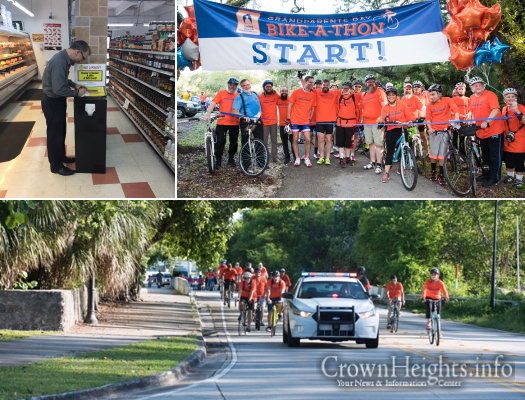 Have Any Good Sayings from Your Grandparents?
In honor of National Senior Citizens Day, United Jewish Generations, a Chabad organization for seniors in South Florida, is collecting wise, inspirational or humorous sayings from your parents or grandparents that have impacted your life.
All saying submissions will be entered into a raffle for a $200 gift card, sponsored by Aventura Mall in South Florida.
The top sayings will be displayed at the Bike For Seniors Bikeathon on Sunday, August 27th at the JCC in Aventura/NMB. Additionally, they will be displayed on the bikeathon website. Please submit your inspirational saying from a senior at www.BikeforSeniors.org and click on the "Honor a Senior" button. You can also submit a saying via the display boxes in several South Florida stores such as, Winn Dixie, South Florida Kosher, Kosher Kingdom and Amazing Savings.
United Jewish Generations, a Chabad organization for senior citizens, gives the public a greater appreciation for the elder population through their services and programs for senior citizens. "If we would take to heart some of the wise sayings of our elders, it would truly enrich our lives." says Rabbi Menachem Smith, director of UJG. "Many valuable sayings are rooted in the Torah and are useful for the younger generation. Living with these sayings are a great honor to those that imparted them to us." Raising awareness and encouraging involvement with seniors, not only benefits the seniors immensely, but is integral to the continuity of lessons and values from previous generations.
The Bike For Seniors Bikeathon is open to the public, but participants must sign up in advance at www.BikeForSeniors.org  The bikeathon is for younger people to ride in honor of senior citizens. It is an additional event sponsored by UJG in connection with the National Senior Citizen's Day. It is a short, easy and fun bike ride that is suitable for anyone 9 years old and above. At the event there will be bike rentals, the contest raffle and a display of the top sayings.
Make a difference and honor the seniors of your community.